Meet Karen Macmillan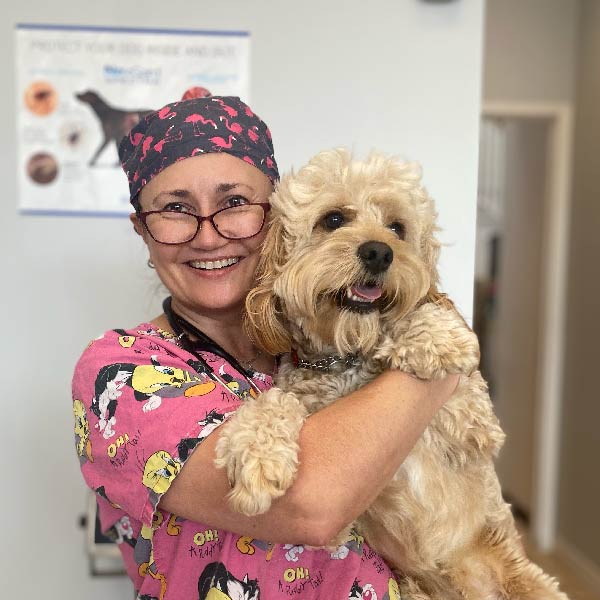 Dr. Karen Macmillan, DVM

When I was young, my best friend Frisky saved me from a rabid fox. It was a traumatic experience that deeply affected me, especially when I saw the OSPCA take away my cat with a rabies pole. From that moment on, I knew I wanted to become a veterinarian.
After completing my honours degree in Biomedical Science at the University of Guelph, I went on to earn my Doctor of Veterinary Medicine degree from the Ontario Veterinary College in 2002. As a published author, my first journal article as a Veterinarian focused on neurologic complications following treatment of canine hypoadrenocorticism.
I gained invaluable experience as a practitioner at various clinics across Toronto, ensuring all my patients were vaccinated against rabies. In 2010, my husband and I settled in the Beaches where we welcomed our son during the renovation of our house. Our family is now complete with our beloved fur babies, including Vader our tuxedo cat, and Rousey the Bengal.
I'm thrilled to embark on a new adventure at Don Valley Animal Hospital, where I look forward to meeting and caring for all the adorable cats and dogs who come through our doors.