What to Expect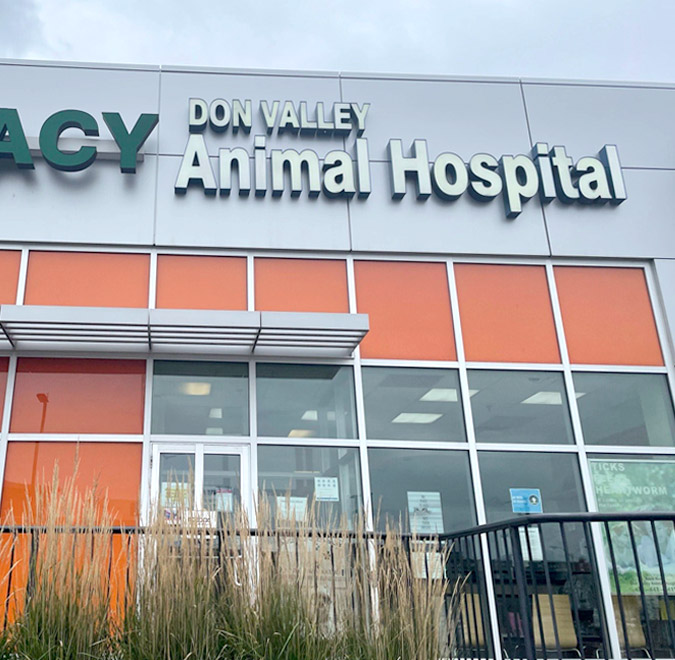 We're glad you found us
Welcome to Don Valley Animal Hospital! We always welcome new clients and patients to our full-service veterinary practice. Each pet we see is immediately a part of the Don Valley veterinary clinic – we love your pets as if they were our own.
Our doctors, patient care team, and animal care attendants are here for your pets throughout every stage of their life. From new puppy and kitten consults to customized senior care, we are committed to providing the highest quality
medical care in a comfortable environment.
We take pride in our unique approach to our patients and act with honesty, integrity, and compassion in everything that we do. Let's work together to give your pet the happy and healthy life they deserve.
Please note: We always do our best to see all our clients and patients on
time, and although we have contingencies for emergencies, there will be times when unexpected cases will create delays. We appreciate your understanding.
Late & Cancellation Policy
Late Policy
If you are running late, please let us know an hour before your appointment. This allows us to adjust the Doctor's schedule and treat other patients.
If you arrive ten or more minutes late and cannot be seen by the veterinarian that same day, your appointment will be cancelled and rescheduled to another date. This will result in a $50 late fee.
If the Doctor can still see you on the same day, there will be a $25 late fee.
Thank you for your understanding.
Cancellation Policy
At Don Valley veterinary clinic, we have a high demand for services, and our goal is to provide timely and efficient care to all of our patients. If you need to cancel or reschedule, please let us know as soon as possible with at least 24-hour notice before your scheduled appointment and 48 hours ahead of surgeries.
Cancellations with lesser notice and no-shows will incur a $50 fee.
If two no-shows occur in a calendar year, you will be required to pay in advance for future clinic visits.

We look forward to welcoming you!